The Lakemoor Waterfront Project and Flood, Fire and Water Damage Repair Lakemoor
Lakemoor Waterfront Project and Flood
Fire and Water Damage Repair Lakemoor
The Lakemoor project has turned out to be a little more than just some siding and new windows! Although we use it as a fill in project it has turned out to be a complete redo or remodel job. Not sure if it will be a "Lakemoor Waterfront House For Sale" yet. Mchenry lakefront homes for sale are hard to come by and expensive!
There was some flood damage to the foundation and framing. Everything has been replaced with new and repaired structures. There will be little left of the original house.
Check out these before and after pictures.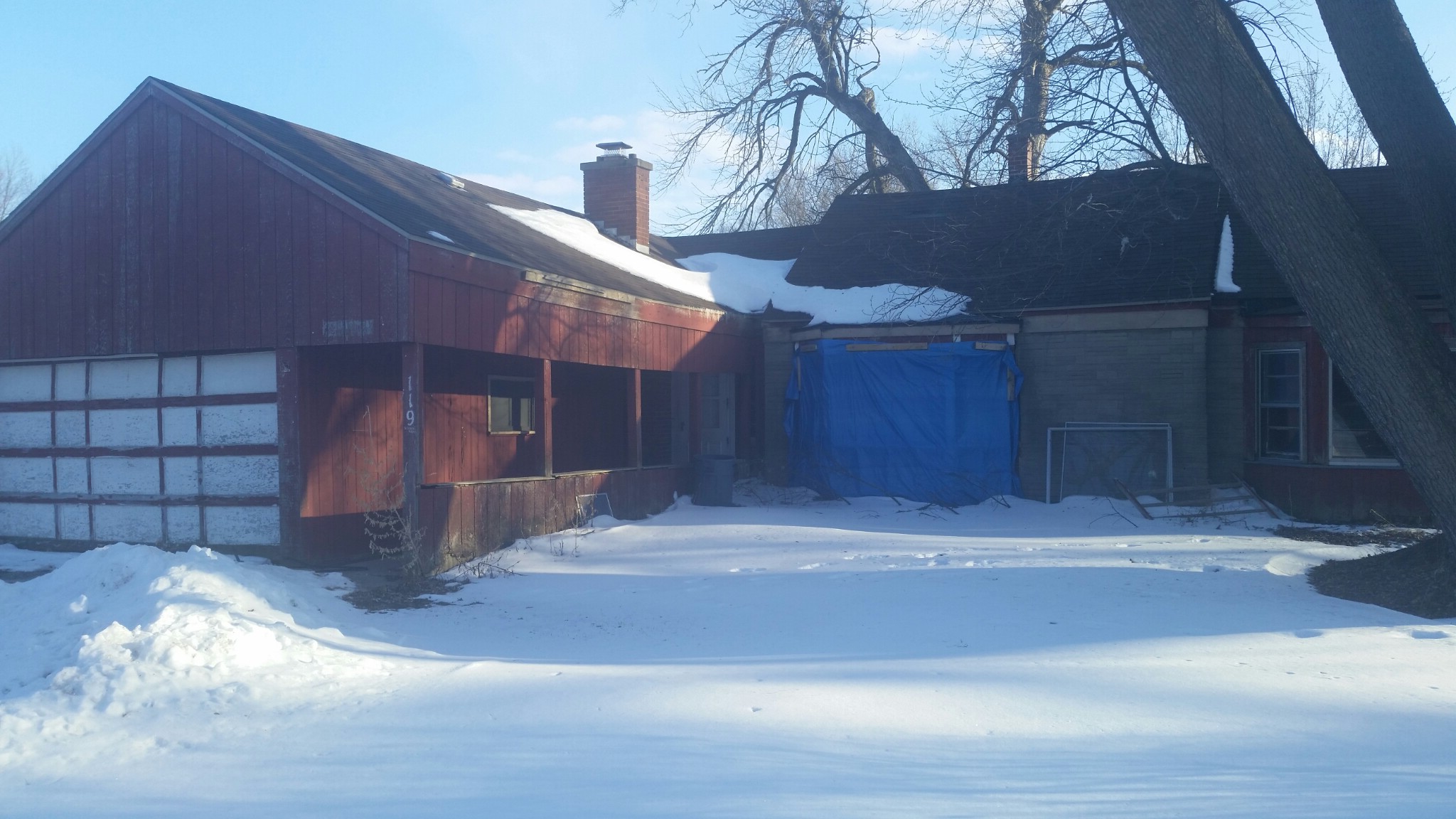 Just Finishing Up the Roof, the Siding and Exterior Trim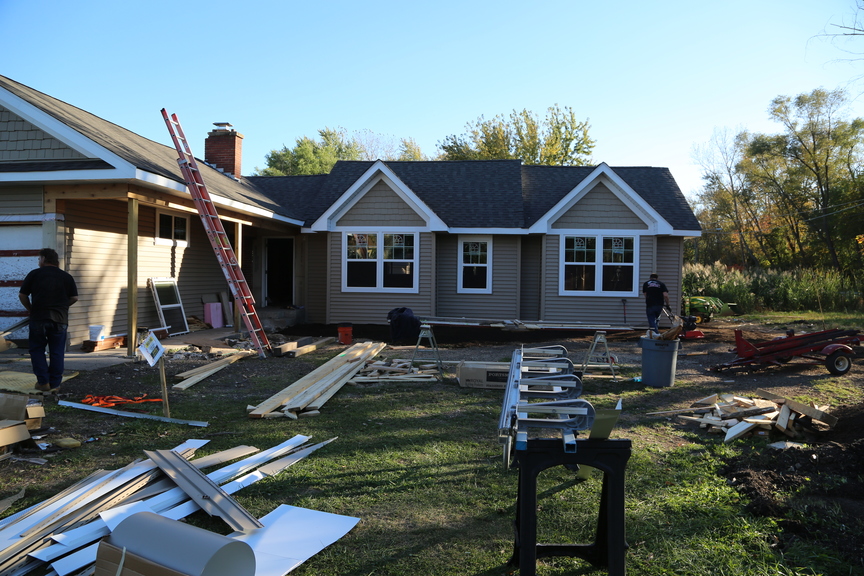 There was about 3 layers of siding on the building. We stripped the siding down to the framing and in some cases replaced the framing.
The Lakemoor building department was tough to work with. They really didn't want me to remodel and build this house so they took their time, dragged out the approval by over a year, made me get engineering and complete architectural plans. Keep in mind, before I purchased the property I asked if they would give me a permit to fix it up, just some siding and windows….. they said "No Problem" Turned out to be a big problem!
Finishing the Siding and Exterior Work on Lakemoor Remodel Project
However, since I did all the extra stuff they wanted, they have been helpful and timely in all requests and responses. Maybe they were just trying to protect the neighborhood, maybe they though I would do a crap job and rent it out or flip it. That was never my intention, I always try to do things right. Anyway, things are good with the Village of Lakmoor now and I am thankful for their help.
Interior Work
The interior of this Lakemoor Renovation Project was completely gutted, removing almost everything including the framing.
All surfaces cleaned, deodorized and treated for mold and fungus. There was not any mold noticed but the treatment was a preventative mold treatment.
All the mechanical's will be replaced. New HVAC system, new plumbing supply lines, waste lines and venting. New plumbing fixtures and completely new electrical system.
Three large bedrooms with vaulted ceilings.
Two bathrooms completely redone, all is new.
All new insulation and drywall.
All new cabinets and counter-tops. New floor coverings.
Oak hardwood floors in this Lakemoor house.
Lakemoor Property and Acreage on the Water
The property is approximately 1 acre on a slow moving creek. Beautiful water front property in Lakemoor. Perfect to bird-watch to drop a line and do a little fishing. I can watch and photograph sandhill cranes, turtles, birds, frogs and beavers. Even saw some deer!
There is a covered concrete patio that we decided to keep. Its the perfect place for a summer picnic, birthday party or any other gathering. Gas line is supplied to fire up the grill. A great place to spend a lazy summer afternoon or evening after a hard day at work. I'm really excited about this place and anxious to move in should that be my decision.
The yard is huge. I can set up a volley ball court. Perfect place to play football or I can even dig out a fire pit for late nights with friends around the fire. A great place for a family to grow up!
I will get some more pictures and videos up. Also will detail how construction is going.
If you stumbled on this blog post and you need water damage restoration Lakemoor, give us a call. We also specialize in all types of restoration, Fire Damage Restoration Lakemoor. Or if you might be interested in a new Mchenry lakefront home for sale ….give me a call or contact me via email and we can discuss it! If you are a realtor please don't call me because I'm not interested in listing ….only possibly selling for the right price.