Forever Restorations is a full service remodeling company capable of anything from fixing your front door to building your room addition. We are certified for water mitigation with many hours of training along with a large investment in specialized equipment and tools.
Forever Restorations specializes in water damage repair otherwise known as water mitigation. We can handle any size flood or water damaged area. Water mitigation is a somewhat complex procedure and a professional approach is needed because standardized pricing is involved along with negotiation with insurance adjusters. This is not a procedure for beginners.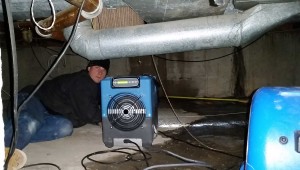 As one might expect most water damage occurs on floors, walls and ceilings. Often times kitchen cabinets need to be removed and in basements everything usually goes. So we provide the service needed to do all the demolition necessary to dry the structure out and then rebuild.
We get more money for you from your insurance company and adjuster…..period. No one does better than we do. As a consequence we expect to do the rebuilding of your damaged areas ….unless we are simply too busy.
Damaged oak wood flooring is one of the most common repairs necessary. Water damaged oak floor almost never returns to its original state.  It doesn't have to be oak but we see and remove hardwood flooring of all types. Our flooring company www.4everfloors.com then replaces your floor with a brand new wood floor. Sometimes, if the water damage is not that bad it can be dried and then refinished. You should always try to refinish because the insurance company will gladly pay for it….. other contractors might tell you it isn't necessary….. but buyer beware!
We have all the necessary drying fans, dehumidifiers, heaters, moisture testing meters and other water damage repair equipment necessary to repair your flood damaged areas.