How Do I Find a Reliable Contractor
How Do I Find a Reliable Contractor
If you follow me through this blog category I plan on revealing some of the things to look for when hiring a contractor for your project.
I plan on sharing our business goals and philosophy.  For those who care you get a better insight into what makes a construction business tick, what to look out for, danger signals and some of the reasons why it might not be the best idea to go with the cheapest guy.
Obviously you will want to use us, however, I plan on showing you why you should use us for your project or projects and why you would want to recommend us to your neighbors and friends.
I plan on being as transparent as possible when talking about Forever Restorations. You'll learn things like how we do our estimates, how we hire people, what are company assets are, and maybe a little about our history.
At the same time we will discuss other contractors, maybe not by name but by type. There's a reason why we might be $10,000 for a project and Joe's Carpentry is $5,000 and ProServices is $15,000 or $20,000. We will discuss the differences in companies and what you need to look out for.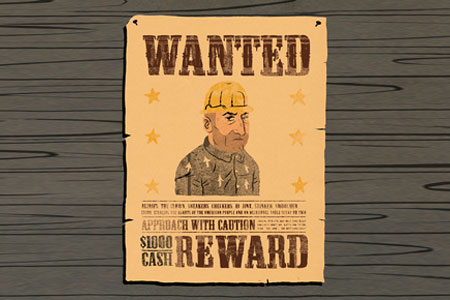 Contractors are like any other discipline out there. You know, doctors, lawyers, used car salesmen or insurance reps to name only a few. Every business wants to make money. Some people have put a big target on you and intend on ripping your off. Some might rip you off by accident, or just by poorly running their businesses. Large, very large construction firms might look like a safe bet but their overhead is so high that they have to charge substantially more than anyone else.
Twenty or thirty years ago a contractor would figure up the materials, guess at the labor and add 10% to the job, trust me, I know because that's how I did it. This is the quickest way for a contractor to go broke and the homeowner to get ripped off. There's one other method of estimating that still is in place today, it is called the WAG method, as taught to me by my mentor, Walt Steppleworth. WAG stands for "wild ass guess" and if you hired this guy you are in big trouble.
Today, any legitimate and professional contractor will use an estimating software that is standardized, and if you are lucky you will get a contractor that uses the same database and program that the insurance companies use. You get a fair price, the insurance company is only too happy to pay out and you will be thrilled at the end of the job.
Believe it or not, there are still guys out there that will write down a price on the back of a business card, or worse , verbally quote a price for a project. They ask for a deposit and you never see them again. Or they run out of money at some point and hit you up for more and this can happen more than once throughout the job. Just pray that he finishes. Obviously you want to stay away from this joker! Always get it in writing, get details and get permits.
We, Forever Restorations LLC are that kind of contractor. Our prices are standardized, we negotiate with the insurance companies and we provide you the homeowner with a superior result. So if you are looking for a contractor, call Forever Restorations and ask for Chris at 815-529-7279.
We specialize in disaster recovery and restoration. If you have water restoration, fire and smoke damage, mold removal, dryout services or just need a bathroom, addition or kitchen remodeled…..call us and we promise a fair price and a superior job. Contact me chris@foreverrestorations.com or visit our website www.ForeverRestorations.com!