Do you guarantee your work?
All of our work is guaranteed for 1 year after completion and final billing. However, its not unusual for us to return to fix an item 2 or 3 years latter. Our desire is to please the customer and have a customer for life. However, if a final bill, including extra's, is not paid in full we cannot honor any guarantee. That's why it's important to have each customer sign off on a work completion and satisfaction form.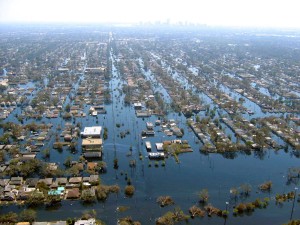 Remember that we are willing to upgrade or change items but you must sign a change order for the extra amount covering materials and labor over and above the original contract. This will show and itemize any difference in price and when you sign the Extra Work Order agreement you are agreeing to pay the difference. Doing this will help both of us to keep track of job costs with no surprises at the end.
You might wonder whether you have a choice in picking materials for the rebuilding of your project or do you have to stick by the adjusters written word?
It is important for you to remember that the choice of materials and contractor are always yours. The insurance company does not have any right to dictate to you final construction or who must do the job. Generally the insurance company has to match what you in your house. In other words, if you have standard chrome faucets you will not get them to pay for gold faucets….but you can put gold faucets in your house if you pay the extra amount.